For several years, Euro Publishing has been one of the leading companies in the Italian publishing sector, thanks to the right mix of quality, tradition and innovation.
Numerous puzzle magazines, calendars, activity books, and publications for young children, all made in-house: from the simplest ones, for a public looking for leisure time to the more complex ones for readers who want to constantly put their knowledge to the test.
Euro Publishing is licensed by major brands such as Inter, Juventus, Milan, Vatican Publishing House, The Roman Observer, Minions, Frozen, Disney Princess and Finding Dory.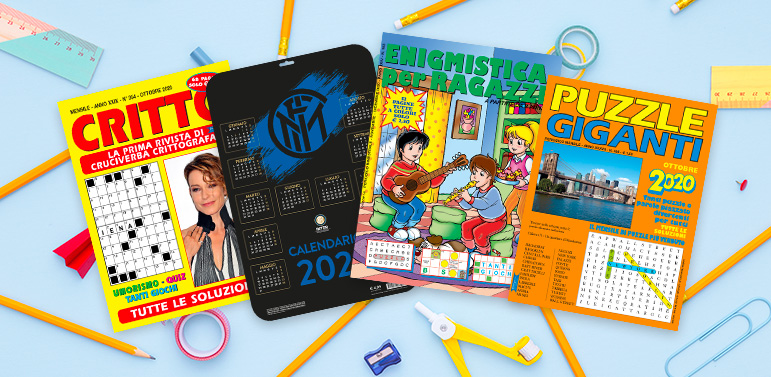 OUR PUBLICATIONS
For delivery to newsstands, Euro Publishing uses the collaboration of M-DIS Distribuzione Media S.p.A., which provides a widespread diffusion across the country using its 70 local distributors serving around 28,000 sale outlets.
Our publications are also found abroad (Australia, Austria, Belgium, Brazil, Canada, France, Germany, Great Britain, Greece, Luxembourg, Malta, Holland, Monaco, United States, South Africa, Switzerland and Tunisia) thanks to SO.DI.P SpA